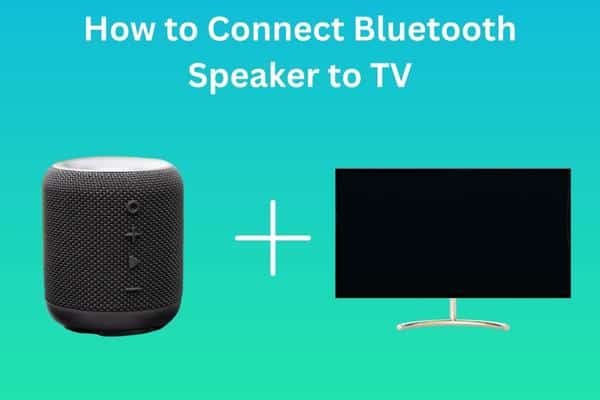 A Bluetooth Speaker can be an excellent addition to your living room or home theater, but what do you do if you want to know how to connect Bluetooth speaker to tv?
You have a few options, each with pros and cons depending on your needs and preferences. Consider the following methods of securing your Bluetooth Speaker to your TV before deciding which one to go with.
How to Confirm if My Smart TV Has a Bluetooth Connectivity Feature?
You can check if your Smart TV has a Bluetooth connectivity feature by looking for the Bluetooth icon at the top of your remote control.
If it does not have this icon, your TV does not have a built-in feature for pairing with external devices via Bluetooth.
OR you may consult your user manual, as most manuals provide an overview of the particular model's features.
In some cases, you need to contact customer service or visit an electronics store that sells televisions to ensure your model is compatible with external devices via Bluetooth before purchasing one.
However, the best method is to look in the Settings menu. To find out, follow these steps:
Open your menu, scroll down and click on settings.
Select input. You will see a list of inputs there.
Look for an option that says "Bluetooth."
It will allow you to view if your TV has an option for pairing with external devices via Bluetooth.
Connecting Your Smart TV to a Bluetooth Speaker
To connect your Bluetooth Speaker with your Smart TV, you must ensure that the Bluetooth Speaker is turned on and set to Bluetooth mode.
Depending on the brand and type of your speakers and TV, there may be several ways to achieve this. Refer to the instructions for your devices to find out how best to fit your specific situation.
After that, follow these steps:
Open the list of audio options on your TV and click on Bluetooth Audio or Other Audio Devices (these options may vary depending on your remote). In most cases, these settings are located under Tools.
Search for a device name. It will most likely be called Speaker if you use a Bluetooth Speaker.
To pair with the device, adhere to the instructions displayed on your TV. You will have a few seconds before it automatically connects, so do not forget to press OK when your TV screen prompts.
From there, choose what type of sound you want from your Smart TV, either just sound or sound and video.
You will be able to bang music through your new speaker system!
Pairing a device to a non-Bluetooth compatible smart TV
Some modern TVs have a built-in Bluetooth feature, so you only need a suitable device. For devices without Bluetooth compatibility, you will need a Bluetooth Transmitter, an audio transmitter, or a wireless audio receiver.
Many are on the market, and each offers different features and services, some more expensive than others.
An easy way to find which transmitter would work best for your needs is by looking at what other customers have said about the product in their reviews.
Conclusion
Now that you have everything set up, all you need to do is take the Speaker with you and enjoy your favorite music without the hassle of wires.
Since most televisions are designed for comfort from being in one spot, this wireless speaker is perfect for those who would like to have the convenience of moving their television while they enjoy their favorite tunes.
With this information on how to connect a Bluetooth Speaker to your TV, you will never worry about making noise or having wires get in the way again!