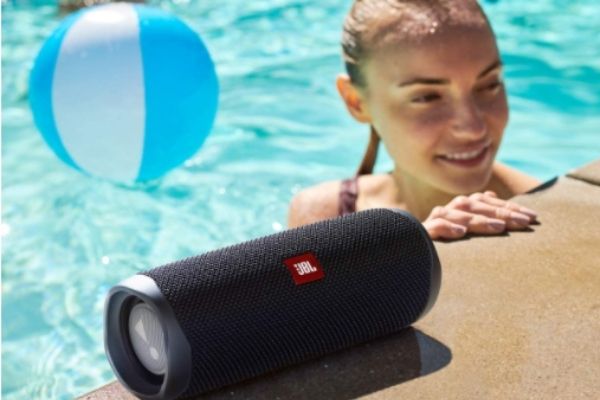 Do you want to have a very loud party? Would you love a room-filling sound experience, but you have only small, portable JBL speakers? Do you have just one JBL speaker but do you want to connect with your friends? And you have no idea How to Pair Two JBL Speakers?
Do you know it is possible to connect up to 100 JBL speakers together and have them play music coming out of them at the same time to give a much better audio experience? You can connect multiple speakers and have an exciting music experience. This is so much better than having just one Bluetooth speaker.
Yes, wirelessly, two or more speakers by JBL can be connected to give a stereo effect that mimics the sound quality of some high-end sound systems.
Noteworthy is that JBL speakers are affordable, durable, rechargeable, and portable Bluetooth speakers.
The pairing technology found in JBL speakers ranges from the JBL Connect feature to JBL Connect+ and to the JBL PartyBoost feature, which is uncommon in other Bluetooth speakers but present in most JBL speakers as its latest technology feature.
It comes as an extra button beside the volume and power buttons on the speakers. The pairing technology found in the JBL speakers is usually stated in the manual or packing slip. However, not all JBL speakers can connect depending on the technology compatibility present to enable this function.
Compatibility of two JBL Speakers
a) JBL Clip 2
b) JBL Flip 3
c) JBL Charge 3
d) JBL Pulse 2
Also, if the two JBL speakers have the JBL Connect+ (JBL Portable) function, they can be connected; types of JBL speakers working with this type of technology are:
a) JBL Boombox
b) JBL Charge 4
c) FliJBL Xtreme 2
d) JBL Flip 4
e) JBL Pulse 3
Then, if the two JBL speakers have the Party Boost function, which is said to have a broader range, they can be connected; examples of JBL speakers with this technology are:
a) JBL Flip 5
b) JBL Pulse 4
It is important to note that only JBL speakers with the same pairing feature can be connected, or there would be great difficulty connecting them. JBL Boombox cannot be linked to JBL Pulse 4 because JBL Connect + is not compatible with JBL PartyBoost, just as JBL Flip 3 cannot be connected to JBL Flip 5. After all, JBL Flip 3 uses JBL Connect technology while JBL Flip 5 JBL PartyBoost technology.
But JBL Flip 4 can be connected with JBL Charge 4. Hence, only JBL speakers in the same group can be connected to each other, which means there is a need to identify syncing features of the JBL speakers before purchasing them to connect them.
How To Pair Two JBL Speakers Together
The first step in order to connect two JBL speakers is to connect one of the JBL speakers to the source of the audio device, which could be a smartphone (android or IOS), a computer using Bluetooth settings, or a TV via an AUXcable. This is achieved by activating Bluetooth pair mode, which takes about 3 seconds, and selecting the JBL speakers from the available devices on the device.
After the connection has been established and sound is heard from the speaker. The next step is to push the button with the "connect" icon on both speakers until a connection is established via Bluetooth (this should be done after the second speaker has been turned on), which takes approximately 30 seconds. And this is How to Pair Two JBL Speakers?
In the PartyBoost JBL speakers, the LED light ring around the center buttons lights up to show the PartyBoost is turned on and a connection has been established. Then whatever sound from the source playing on the first paired speaker would be played through the second speaker. This process can be repeated with third, fourth, and more JBL speakers. However, both speakers should be kept close to each other to avoid losing connection as other objects and devices might interfere due to distance.
How To Press The Connect Button
Lastly, the connect button can be pressed on each connected JBL speaker to disconnect the speakers after use. This saves the stress of setting up a home theatre as JBL speakers are compact and lightweight. Their speakers are also known for having powerful bass and high-quality sound production, so imagine the sound output quality from two or more of them.
You can be sure to enjoy and have a fantastic audio experience with your multiple JBL speakers. And this is How to Pair Two JBL Speakers?